League of Legends
One of the most popular online games in the world right now. This Multiplayer Online Battle Arena (MOBA) game pits two teams of players (called "summoners") against one another using avatars called "champions". With well over 100 champions to choose from there is a deeply complex strategy to this game that keeps it constantly evolving and fresh.
EVE Online
This Massively Multiplayer Online Role Playing Game (MMORPG) is cutting edge, innovative, and offers a depth and level of complex customization that is nothing short of revolutionary. Featuring impressive graphics and UI, the game is at times daunting and unfriendly to newcomers, but with an established community like ours to coach you through your first steps into a truly massive universe, you may want to count yourself among the "heedless gods of New Eden"- the "Capsuleers" who pilot colossal spaceships through the void, building and destroying empires as they see fit.
Archeage
Archeage is a relatively new Massively Multiplayer Online Role Playing Game (MMORPG) set in a fantasy realm divided into two factions: the west and the east, each with two playable races. Featuring decent graphics but above average player interaction (the ability to own houses set into the landscape, and participate in the political landscape) Archeage is a perfect setting for a community like ours.
The Crew
New Massive Multiplayer Online (MMO) Racing game, launching December 2, 2014. The community will have a small presence in game upon launch with room to grow.
Heroes Charge
Heroes Charge, an exciting app available for android and itunes download. Paleo Gaming has a Guild on the Corvus Server.
Star Trek Online
Star Trek Online, set in the main timeline of the Star Trek Universe, is a popular mmorpg that combines elements of captaining a space ship, and gameplay on the ground. Paleo Gaming has a Fleet (Guild equivalent) on the Federation side, with a functional star base, and many assets!
ARK: Survival Evolved
This server based survival game finds you stranded on a strange island where prehistoric creatures (dinosaurs, prehistoric fish and marine reptiles, and prehistoric mammals) roam. The graphics are stunning, and with the option to build settlements and tools, or to form tribes, and even wage war against others tribes using your dinosaurs as combat mounts or siege weapons this game is best described as "Minecraft meets Turok: Dinosaur Hunter".
Elite: Dangerous
Elite: Dangerous is a massive online multiplayer (mmo) space simulator in which you play the part of a commander of a space ship. The game is open-sandbox style, and you can play a freighter pilot, bounty hunter, mercenary, etc. The setting is the Milky Way Galaxy, and the star systems include all the stars we currently know about, boasting a 1:1 scale ratio. The development team is set to intrudce the ability for players to land on and explore planetary bodies with an expansion called Elite: Dangerous Horizons, set to release Holiday 2015.
Hearthstone: Heroes of Warcraft
A digital collectible card game (ccg) that pits players against one another in a test of skill and strategy, with cards featuring characters from the hugely popular Warcraft franchise.
Heroes of the Storm
A popular multiplayer online battle arena (MOBA) game, in a similar vein as League of Legends, but featuring popular characters from Blizzard games (Diablo, Starcraft and Warcraft).
World of Warcraft
This is the massively popular massive online multiplayer role playing game (MMORPG) that re-defined (or defined in the first place) a genre.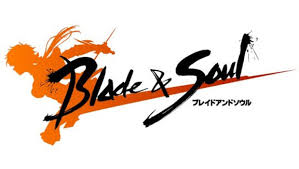 Blade and Soul
A new massive multiplayer online role-playing game (mmorpg) set in a world of eastern tradition and honor.